Who is Uriah Shelton?
Uriah Shelton is an actor, who has reached prominence with roles such as Henry Matthews in the film "Lifted" in 2010, and as Joshua Matthews in the TV comedy series "Girl Meets World" (2014-2017), among other roles he has secured so far in his career.
So, do you want to find out more about this prominent actor, from his childhood years to most recent career endeavors, including his personal life as well? If yes, then stay with us for a while, as we introduce you to Uriah Shelton.
Uriah Shelton Wiki: Age, Childhood, and Education
Uriah Shelton was born on the 10th March 1997 in Dallas, Texas USA, however, he grew up in a small river community Magnolia Springs, Alabama, south of Mobile. During his childhood years, Uriah became interested in martial arts, but also learned how to play piano, and was interested in soccer. As early as seven years of age, Uriah went to a modeling class with his cousin named Charli, which was just the start, as he went to a talent competition in Orlando, where he secured deals with several agencies headquartered in New York City and Los Angeles. Encouraged by his success, he moved to Los Angeles with his mother, as he felt that acting was his true calling and that he would have more chances of succeeding there.
Career Beginnings
Once settled in Los Angeles, Uriah started appearing in various commercials, but also pursued martial arts training, and in 2006 became the ATA Tae Kwon Do California State Champion in all categories. After this he returned to acting, and in 2007 made his on-screen debut in the TV series "Without a Trace". Although a minor role, it was enough to secure him another role, this time in the TV series "Ghost Whisperer. He continued to build up his portfolio with appearances in TV series, such as "Trust Me" in which he played Jack McGuire in three episodes, while in 2009 he made his film debut in the comedy "Opposite Day", and later the same year portrayed Kit in the family drama film "Alabama Moon", co-starring Jimmy Bennett and Gabriel Basso.
[embedded content]
Rise to Stardom
Gradually, Uriah's career was improving and in 2010 he had one of his most prominent roles to date, as Henry Matthews in the drama film "Lifted". He received positive critiques for his work on the film, which made him quite popular with the public, but also with casting directors and producers. The same year, he featured in the television romantic drama film "A Soldier's Love Story". Young Uriah continued quite successfully, first with the role of Jeff Cargill in the TV action crime-drama series "The Glades" and featured in over 35 episodes of the award-winning series from 2010 to 2013, while from 2012 to 2014 portrayed Josh in the TV drama series "Blue", which was yet another successful role for this fantastic young actor. It felt like nothing could have stopped him on his way to stardom, and so it was, and he continued with fantastic roles – in 2014 he was chosen for the part of Joshua Matthews in "Girl Meets World" (2014-2017), then Jack in the film "Enter The Warriors Gate" in 2016, and in 2017 he was Pratters in the highly-acclaimed TV series "13 Reasons Why". The same year he starred in the adventure film "Flock of Four", while in 2018 he was Julian Myers in the TV series "The Romanoffs".
Uriah Shelton Net Worth
Since launching his career, Uriah featured in over 30 film and TV titles, all of which contributed to his wealth. So, have you ever wondered how rich Uriah Shelton is, as of early 2019? According to authoritative sources, it has been estimated that Shelton's net worth is as high as $2 million, which is quite impressive, and his wealth will surely increase in the upcoming years, assuming that he successfully continues his career.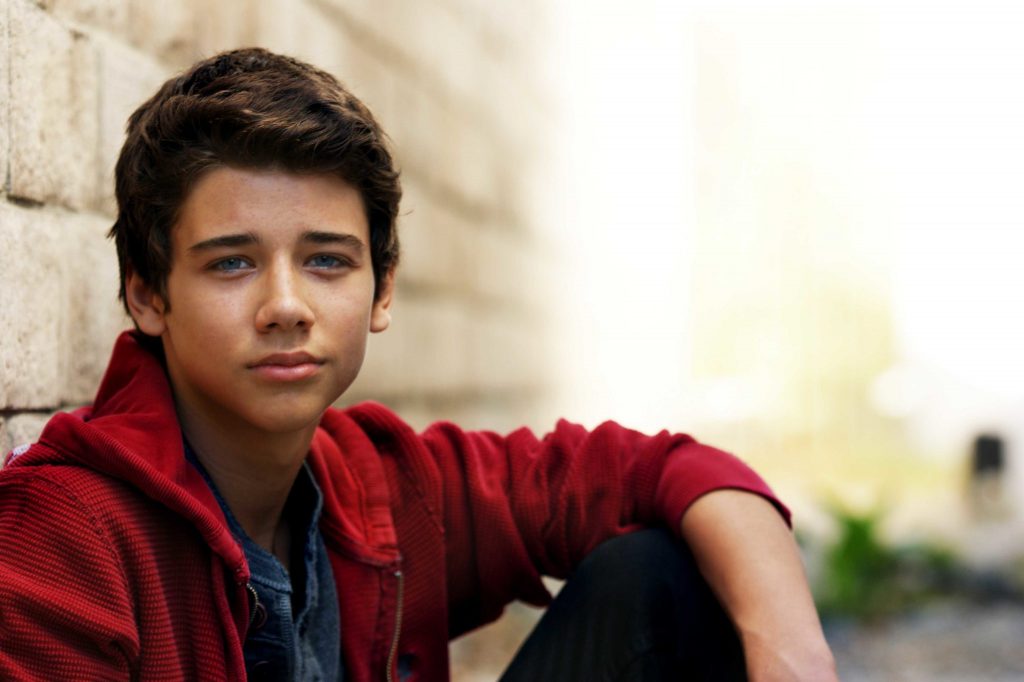 Uriah Shelton Personal Life, Dating, Girlfriend
What do you know about Uriah Shelton's personal life? Well, this star in the making hasn't shared many private details, however, some facts have been made available. Back in October 2017 he faced charges from his ex-girlfriend from allegedly kicking her in the stomach; he received a restraining order, and has to stay 100 yards away from her. Since then, Uriah has remained single, and is for now focused on his rising career.
Uriah Shelton Internet Fame
Over the years, Uriah has become quite popular on social media platforms, especially Instagram and Twitter. His official Instagram page has over 270,000 followers, with whom he has shared details from his personal life, such as how he spends his free time, among many other posts. He can also be found on Twitter, on which Uriah has just over 50,000 followers, with whom he has shared his personal opinions and ideas, such as his view on success, among other differing posts.
So, if you aren't already a fan of this prominent actor, then this is a perfect opportunity for you to become one, just skip over to his official pages, and see what he is up to next, both personally and professionally.
Source: A P