New York Jets quarterback Aaron Rodgers's torn Achilles' injury suffered on the season opener for the Jets against the Buffalo Bills was the worst possible start for the former Green Bay Packer as his arrival was very anticipated.
Many believed that Rodgers would be the person in charge of finally taking the Jets to their first Super Bowl in 55 years, however, he stepped onto the field only four minutes into the game and he had a terrible injury that forced number 8 out of the field.
Aaron Rodgers' Injury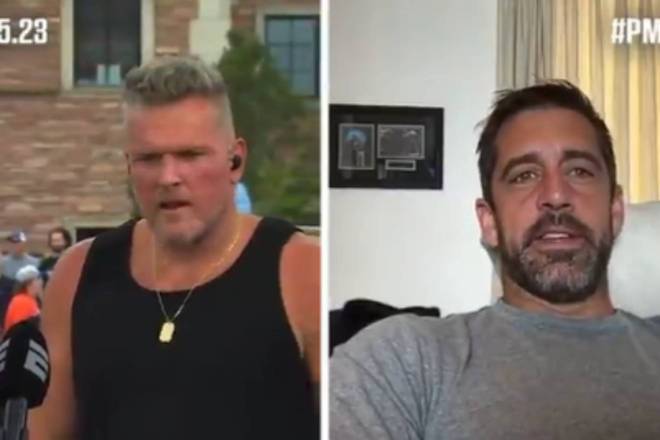 After the fact, the Jets pulled out all the stops, and thanks to Josh Allen's interceptions and fumbles, they managed to win the game in overtime.
Aaron Rodgers got injured in his first game with the Jets
Right after the injury, Jets' medical personnel hired the services of renowned orthopedic surgeon Dr. Neal ElAttrache who along with his talented team performed a procedure to insert an internal brace called 'speed bridge' on his fully torn left Achilles' tendon.
Rodgers will endure a procedure in Los Angeles on Wednesday in hopes that Rodgers could return sooner to play for the Jets. Added to the surgery, the QB might also receive platelet-rich plasma injections, made popular by Kobe Bryant who had the same injury back in 2013.
Number 8 was interviewed on the Pat McAfee Show on Friday and spoke openly about what has been going on since the injury on Monday "There's a lot of different ideas about the overall length of the rehab, I think what I'd like to say is, just because nobody's ever done it in a certain way doesn't mean it's not possible,"
Rodgers elaborated those hopes are high but there are a lot of obstacles "I definitely have some odds stacked against me based on age, but I like it. Stack all the odds up against me and see what happens. My entire focus and dedication are about acquiring the most information and adding to what I've already put together as a pretty damn good rehab plan that's going to, I think, shock some people."
Read More: World News | Entertainment News | Celeb News
Marca