Alexa Grasso (16-3-1) is still the undisputed UFC flyweight champion of the world after a controversial split draw in the rematch against Valentina Shevchenko (23-4-1) on Saturday night at T-Mobile Arena during Noche UFC.
Grasso, 30, did not commit to giving Shevchenko another title shot in what would be a trilogy fight, saying during the postfight interview that she'll have to speak with her coaching staff before deciding what is next.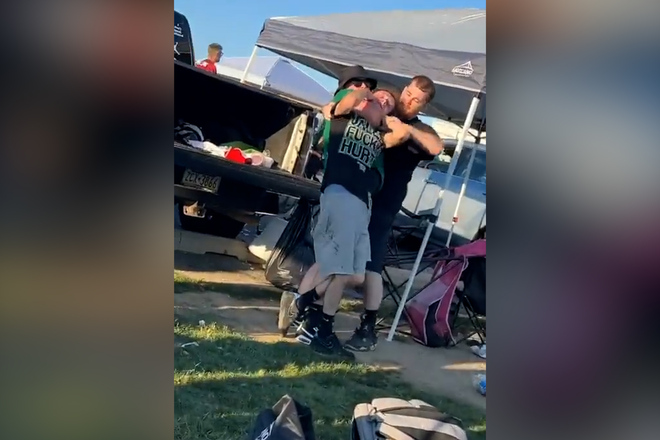 Shevchenko, 35, riled up the Mexican-heavy crowd after the decision by saying the judges were pressured into the split draw because it was a night celebrating Mexico's Independence Day.
The first round easily went to Shevchenko and the second was for Grasso after knocking down Russian fighter with a right hook.
It was the first time in Shevchenko's career that anybody knocked her down. She came back with a solid third round in which she had ground control for most of the five minutes.
Grasso vs. Shevchenko 2 championship rounds
The fourth round could have gone either way as both fighters delivered some punishment to the other, but the final frame is where controversy lies.
One of the judges scored the fifth round 10-8 in favor of Grasso, who did seem to be in full control as the bell saved Shevchenko.
Had the judge scored the fifth round 10-9 in favor of Grasso, Shevchenko would have regained the flyweight title after losing it to the Mexican fighter back in March.
Grasso was also unhappy with the draw despite retaining the title belt. The UFC champion believed the victory belonged to her.
Grasso vs. Shevchenko 2 main card results
Alexa Grasso vs. Valentina Shevchenko ends in split draw
Jack Della Maddalena def. Kevin Holland via split decision
Raul Rosas Jr. def. Terrence Mitchell via TKO
Daniel Zellhuber def. Christos Giagos via submission
Kyle Nelson def. Fernando Padilla via unanimous decision
Read More: World News | Entertainment News | Celeb News
Marca