Ahead of their October fight, Logan Paul continues to add to the controversy as he addressed Dillon Danis by discussing drugs tests.
It came after Danis questioned Paul's muscle growth ahead of the bout.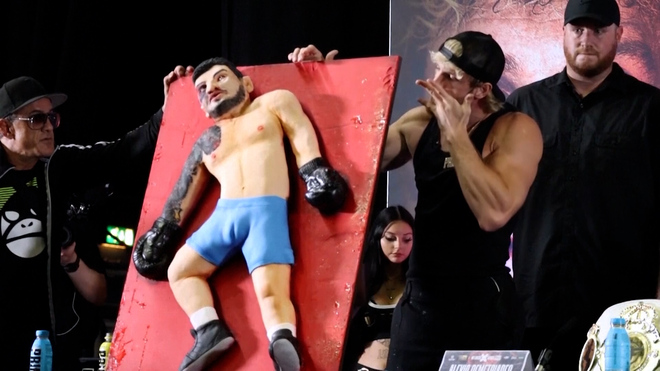 "I'm not on steroids," Paul said.
"I don't know how many times I need to clarify this.
"I don't know why we aren't doing USADA or VADA testing. The conversation was never had between us.
"I'm more than happy to do it, I'll do it.
"I just have one request. Dillon laughed at me in the face-to-face, but if I do a drug test I want him to do an STD test.
"I'm just curious what's going to show up. I wonder what you got, you feel like a gonorrhoea guy to me."
Dillon Danis' claims about Logan Paul
Earlier this summer, Danis accused Paul of using SARMs (selective androgen receptor modulators) to improve his performance.
"He put a lot of size on in a short amount of time so I think he's probably on what they call SARMs," he said.
"I was asking him where he's injecting, his a*s or his chest, let's see the marks.
"He denied the USADA testing, I wanted to do like Olympic style testing.
"I would pay out of my purse for it and he said no."
When is Logan Paul vs Dillon Danis?
Logan Paul vs Dillon Danis is a highly anticipated boxing match that will take place on October 14, 2023, in Diriyah, Saudi Arabia.
The fight will be streamed live on DAZN for viewers wishing to watch the fight.
Paul is a YouTuber and social media personality who has turned his hand to boxing in recent years, losing to fellow YouTuber KSI and against former world champion Floyd Mayweather Jr.
Danis is a Brazilian jiu-jitsu black belt and a mixed martial artist, though he has never boxed before, but he is a very talented grappler.
Read More: World News | Entertainment News | Celeb News
Marca